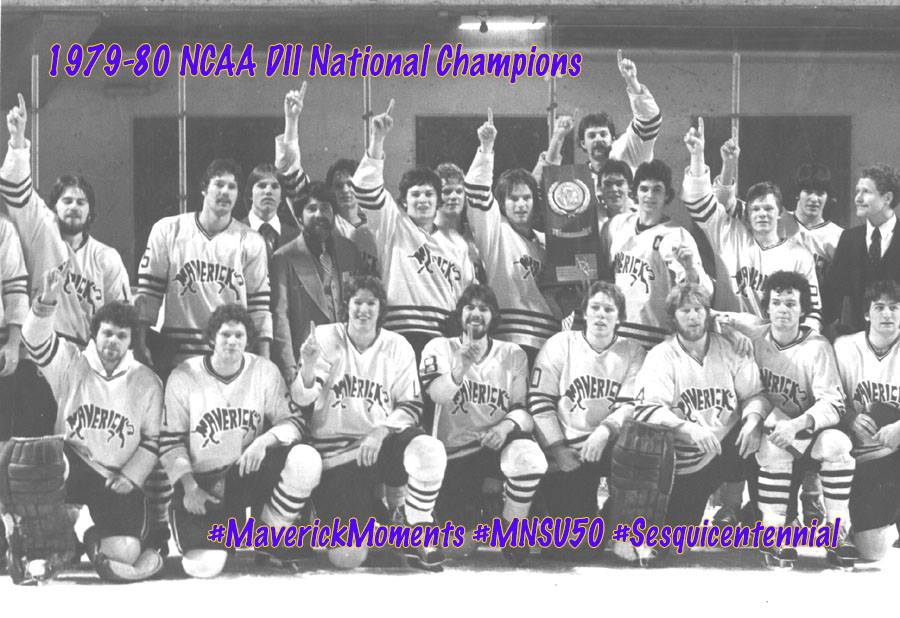 Can't help it, but all the talk about the the Frozen Four coming to X in April is bringing back memories from my college playing days.
I was a goalie for Mankato State (now known as Minnesota State University, Mankato), where we made four straight trips to the NCAA Division II semifinals.
By far the most memorable experience happened during my junior year. About a month after the U.S. shocked the world and won gold at the 1980 Olympics in Lake Placid, our team headed to New York in search of our own miracle.
In the NCAA semifinals, we stunned the defending champions from Lowell University 8-1. That put us into the championship game against Elmira College, which was hosting the tournament.
There was about 5,000 fans at the championship game and it seemed like all but a couple dozen MSU parents, and fans were cheering for the Soaring Eagles. The game was televised on ESPN on a taped-delayed basis.
While the final buzzer sounded, the Mavericks skated away with the upset victory, defeating Elmira 5-2 on their home ice — giving the Mavericks a Miracle in Mankato.
It was a remarkable feeling to win the national title and I still have vivid memories from that night in New York.
(During my four years at MSU, we finished third in the country during my freshman year, second as sophomores, first as a junior and third as a senior). It was an awesome run!
You can see Coach Carroll making saves in the national championship game in this video.