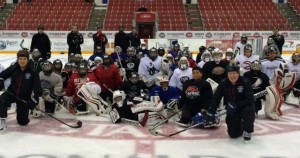 More than 60 goalies and coaches from Minnesota Hockey's District 5 participated in a free four-hour goalie development clinic on Saturday, Sept. 26 , at the Herb Brooks National Hockey Center in St. Cloud.
The clinic featured two hours of classroom instruction followed by a two-hour practice.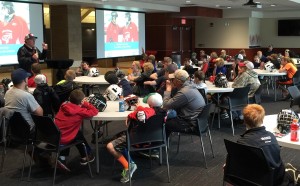 CGS Director Steve Carroll, who is also USA Hockey's Minnesota District goalie coach-in-chief, led the training with assistance from Mitch Baker of Premier Goaltender Development.
The clinic was organized by Terry Dvorak, D5 goalie coach-in-chief.