The Minneapolis-based Carroll Goalie School (CGS) continues to grow and evolve as it enters its 24th season of providing skill development programs for boys and girls.
"We help goalies of all abilities take their game to new levels by building individual skills, techniques, athleticism, and self-confidence," said Steve Carroll, an Edina, Minn., native, who is lead instructor at the popular weekend camps offered in the summer and fall.
Carroll uses his extensive coaching experience to teach goalies what it takes to be successful. He shares his wealth of knowledge and enthusiasm for the position with the goalies who attend his camps. "I'm proud of the reputation we've earned for developing quality, fundamentally-sound goaltenders, Carroll said. "Our instructors are passionate about goaltending and do an excellent job of explaining, demonstrating, and reinforcing the essential techniques used in today's game, Goalies who train with us work hard, improve their skills and have fun!"
This year, CGS is offering four programs for goalies ages 6-15 including: Intro to Goaltending, Intermediate Skills, Advanced Skills and Tryout Tune-up.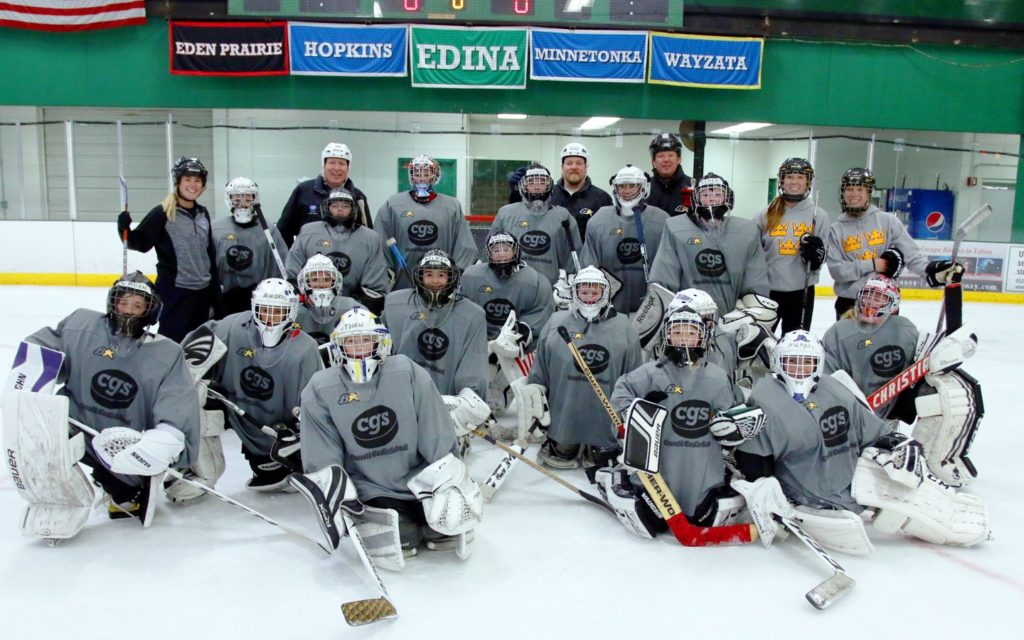 Ice times are scheduled at night and weekends at five ice arenas in Minneapolis-St. Paul including Braemar Arena (Edina), Eagan Civic Arena, Richfield Arena, Schwan Super Rink (Blaine) and the TRIA Rink in St. Paul, which is the new practice facility for the Minnesota Wild.
Goalie parents like the variety of CGS programs because they realize that training under the watchful eye of Coach Carroll and his staff makes a significant impact on the development of their kids.
"Wow, Steve and his crew run a great program. My sons never complained when coming off the ice tired and were eager to get up and go to the ice early the next day. My oldest said he loved it and "by the way dad, we are doing this again next year," Mike Swenson, Savage.
"I would highly recommend CGS. Goalies have a fun time learning new skills. Very professional coaches and great locations," said Joyce Birchard, Willmar.
"CGS has improved our son's goalie skills tremendously the past two years," said Megan Altman from Woodbury. "Coach Carroll and his staff always treat the goalies with respect and you can tell they love what they do."
Brian Kalafatich from Mahtomedi said, "This is our second time with Steve Carroll. We love the camp, from the good price/value, coaching, ice time, and skills that are developed. As long as our son continues to have fun, love hockey, and love being a tender, then we will find a way to attend his camps."
Goalie Logan Cooksy from Lakeville said, "Is it a coincidence; five years with Carroll and five winning seasons?"
COACH CARROLL'S BACKGROUND
Carroll is a USA Hockey Level 4 certified coach who trains goalies at the youth and high school levels. He also is the goalie coach for the Gustavus Adolphus College women's team .
As a goalie, Carroll won a State Peewee "A" title with Edina, participated in the Minnesota State High School Hockey Tournament, played in four consecutive NCAA Division II Final Fours and won a National Championship while at Minnesota State, Mankato. Carroll has been inducted in the Minnesota State, Mankato and Edina High School athletic halls of fame.
For more information, visit www.carrollgs.com.